Meet Dr. Beth Siefken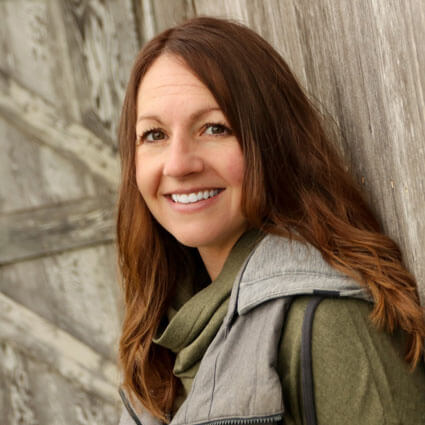 Dr. Beth graduated from Palmer College of Chiropractic in 2008. Following graduation, she did training at a private chiropractic wellness clinic that specialized in nutrition counseling and family chiropractic care. At this clinic, she was able to see first hand the benefits of natural living and chiropractic. She than worked at a chiropractic clinic in Davenport, IA, where she did corrective chiropractic care for acute and chronic pain issues, automobile injuries, sports injuries and disc related traumas.
She started Healthy Living Chiropractic in 2012 and today enjoys a practice in the wonderful community of Peosta, IA. She has a passion for treating athletes, pregnant moms and young children.
Watching people's bodies change and transform and seeing them feel better then they have felt in years is what gives my Chiropractic practice purpose."
Helping Others Feel Great
Experiencing firsthand how chiropractic has helped her feel her best, Dr. Beth loves to help her patients enjoy better health through safe and natural chiropractic care. She especially finds it gratifying to have so many patients who are focused on health and wellness. As an Epic Pediatrics practitioner, Dr. Beth particularly enjoys caring for active families.
EXPLORE CHIROPRACTIC
Setting the Healthy Lifestyle Example
We want to help our patients feel better than they have in years. It's our desire to show you what chiropractic can do for the body. "I also like to talk to my patients about how I live. For example, I eat organic, stay active and get adjusted."
Staying Active
When she's not at the practice, Dr. Beth loves spending time outside with her husband and their two kids, Blake and Kylie. They enjoy hiking and camping. Staying active is very important to Dr. Beth. She discovered a passion for trail running and has completed several ultra events. She is frequently found running the trails at Swiss Valley and Mines of Spain, and chiropractic keeps her going!
Dr. Beth is a member of several organizations:
International Chiropractic Pediatric Association (ICPA)
Foundation for Chiropractic Progress
Epic Pediatrics
Iowa Chiropractic Society
Dubuque Chamber of Commerce
Experience better health with safe and natural chiropractic care. Contact us today to schedule an appointment!

Dr. Beth Siefken | (563) 552-7236