Chiropractic Care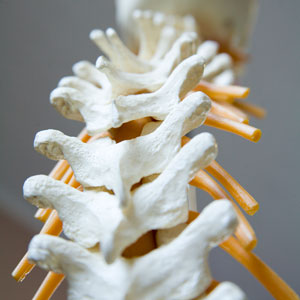 While you may think of chiropractic as being about addressing back and neck pain, it's about balance–making sure that your body is balanced so that it can perform optimally or function properly. Quite simply, your body functions better when you're under chiropractic care.
Other Benefits of Chiropractic
Here are some other ways that natural chiropractic care can benefit you:
Boosts the immune system
Improves joint mobility and function
Promotes better sleep
Alleviates pain
Reduces stress and anxiety
Increases energy
Improves digestion
At Healthy Living Chiropractic, Dr. Beth uses the Insight Subluxation Station to determine what's going on in your nervous system and your muscle system.
The Insight Subluxation Station helps Dr. Beth to identify misalignments of the spine by measuring muscle activity. Here are the three tests she gives and what they measure:
Rolling Thermal — uses infrared sensors to take temperature readings
Muscle Scan — measures the tone of muscles along the spine
Heart Rate Variability (HRV) — analyzes the effects of stress and anxiety on a patient
Trained at Palmer College of Chiropractic, Dr. Beth uses the Palmer Package, which includes several chiropractic techniques. She tailors each of the following methods to the patient so it's highly individualized.
Activator Methods®
Diversified
Gonstead
Thompson
Dr. Beth is big on open communication so she encourages patients to let her know how they're feeling. If, for example, you prefer to get adjusted a different way, that's okay. She can switch techniques and adjust you using the one that will get the best results for you.
Book an Appointment
Experience total body health and wellness with chiropractic care. Contact our Peosta practice today to schedule an appointment!
CONTACT US

Chiropractic Care | (563) 552-7236