About Healthy Living Chiropractic
Our mission is to help people achieve their healthy living goals so they can live healthy lives.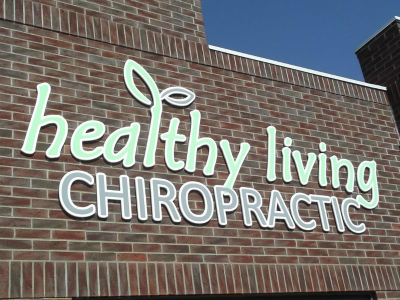 Dr. Beth established Healthy Living Chiropractic in 2012. When she started, her goal was to run a wellness clinic, not necessarily a pain-based clinic. "My philosophy is using chiropractic as a tool to enjoy better health."
Personalized Care for All Ages
When you come into our office you'll be treated as the unique individual that you are. Instead of taking a one-size-fits-all approach that other offices may take, we ensure that the care plans that we craft are specific to what each person has going on.
Whether you're a pregnant woman with aches and pains, a colicky infant or a senior seeking greater mobility, our care can help you experience peak health.
Taking the Time to Listen
Perhaps you've felt like a number when you've been to other doctors' offices or didn't feel listened to. That's not the case at our practice. Here, we will take the time to listen to your concerns. You will feel validated and cared for.
Dr. Beth will ask you questions like
What are your goals?
What are you looking for?
Are you only looking for pain-based care?
Are you seeking corrective care?
Are you looking for long-term wellness?
We truly listen to our patients to know where they are and where they want to go with their chiropractic care." Dr. Beth
Serving Family-Focused Peosta
As a mother of two children, Dr. Beth loves serving our growing family-centric community. From helping young athletes stay in the game to providing care to parents so they can have more energy, she is passionate about offering natural care that gets results.
Caring for Athletes
Dr. Beth lives a healthy chiropractic lifestyle. In addition to getting adjusted and eating healthily, she also stays fit. As an athlete, she loves helping other athletes prevent injuries and stay motivated in their particular sport. "I like to help them keep moving toward their goals because I've been there myself," she said.
Book an Appointment
Contact our chiropractic office today to schedule a convenient appointment!

About Healthy Living Chiropractic | (563) 552-7236